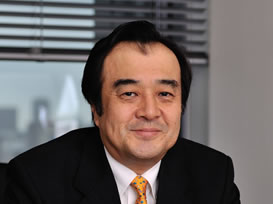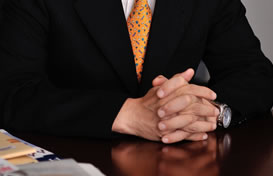 宮家 邦彦
Kuni Miyake
21世紀の日本企業の課題は、多種多様な国際環境変化に如何に対処するか、日本社会を支え続けてきた日本人の底力を確固たるものにできるかであると思います。
日本企業の安定的発展のためにはグローバルな視点が欠かせません。外交政策研究所は世界各地域の情勢を正しく分析、ビジネスに役立つ情報を各方面に提供しつつ、今後もお客様各位にお役に立つように努力してまいります。
Words from the President
It is my belief that for Japanese businesses to find solutions for competitive advantages and profitability in the 21st century we must have the flexibility to respond to the ever-changing global environment and fortify the key resources latent in the Japanese society. Japanese companies must operate on a global vision in order to achieve steady growth. Foreign Policy Institute is dedicated to provide our customers with fact-based, hands-on information on various regions of the world to identify opportunities to improve competitiveness.
宮家邦彦略歴
Kuni Miyake - Profile
1953年生。1978年外務省入省、日米安保条約課長、在中国大使館公使、在イラク大使館公使、中近東アフリカ局参事官を経て退職、外交政策研究所設立。立命館大学客員教授。キヤノングローバル戦略研究所研究主幹。第一次安倍政権では総理大臣公邸連絡調整官を務める。
Kuni Miyake - Profile
President, Foreign Policy Institute
Kunihiko (Kuni) Miyake was born in 1953. He joined the Ministry of Foreign Affairs of Japan in 1978, and experienced many posts including the following: Division Chief of the U.S.-Japan Security Treaty Division; Minister of the Embassy of Japan in Beijing; Minister of the Embassy of Japan in Baghdad. After he served as Counselor of the Middle-eastern and African Affairs Bureau, he resigned the ministry and became president of Foreign Policy Institute. He is Visiting Professor of Ritsumeikan University of Kyoto and Research Director at Canon Institute of Global Studies (CIGS). He has also served as advisor to the spouse of the Prime Minister in the 1st Shinzo Abe administration.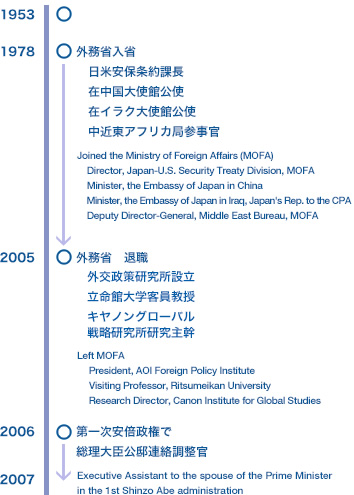 社名

株式会社 外交政策研究所

創立年月日

平成21年

代表者

宮家邦彦

TEL

(03)5357-7445

FAX

(03)5357-7446
Name

Foreign Policy Institute

Founded

2009

Representative

President - Kuni Miyake

TEL

+81-3-5357-7445

FAX

+81-3-5357-7446